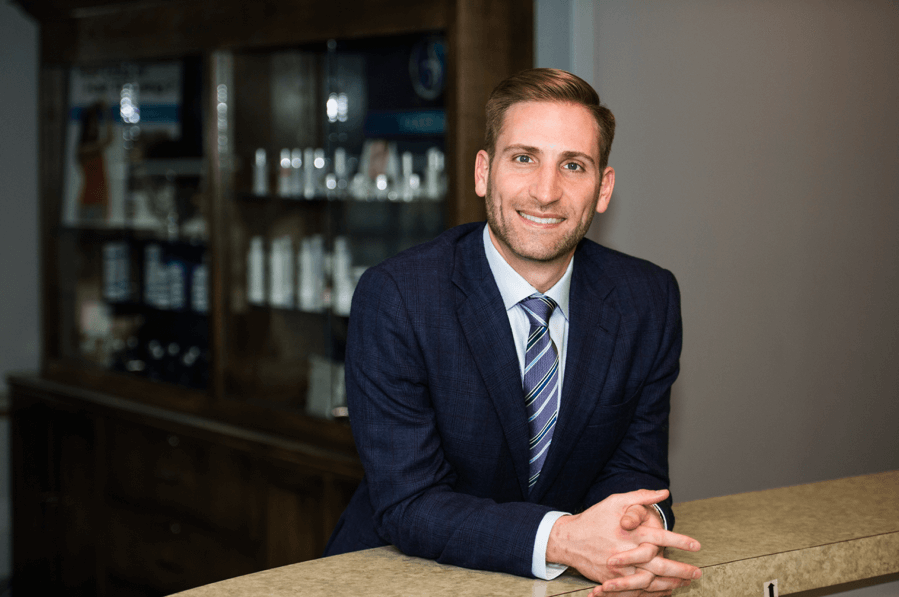 Dr. Joseph Yaker is a hair restoration surgeon who oversees the hair restoration services and treatments within the same facility of Surface Skin Spa, located at the Texas Center for Hair Restoration and Cosmetic Surgery Associates. Dr. Yaker is a graduate of the University of Texas at Austin, followed by training at Ross University School of Medicine. Having completed an internship in general surgery with the Mayo Clinic and finishing his residency at the University of Kansas Medical Center, Dr. Yaker is board certified in family medicine and anti-aging and regenerative medicine.
After years of being exposed to the cosmetic surgery industry, Dr. Joseph Yaker discovered his true passion for regenerative medicine, specifically hair restoration. As a hair loss specialist and hair restoration surgeon, Dr. Yaker specializes in hair loss prevention and treatment for men and women of all ages. Offering the latest in noninvasive and state-of-the-art transplant treatment, Dr. Yaker has the ability to restore hair naturally with little-to-no downtime.
Learn More About Dr. Yaker
Dr. Yaker has provided hundreds of patients with newfound confidence by achieving their aesthetic goals and restoring their natural, beautiful hair. He is a double board-certified physician with thorough knowledge, expertise, and training in hair transplant surgery and hair restoration. Dr. Yaker is committed to providing his patients with the best treatment plan available to give them exceptional results. He gives each patient the compassion, attention, and dedication they deserve. We invite you to learn more about Dr. Joseph Yaker.