As we age, collagen loss depletes the volume providing fullness to the face. Generally occurring around 30 years of age, collagen loss decreases elasticity and moisture in the skin. Sculptra Aesthetic is long-lasting injectable made with biocompatible poly-L-lactic acid, which replaces lost collagen, restores volume and refines the appearance of deep facial folds and maintains results up to 2 years. Surface Skin Spa in Plano, TX, uses Sculptra injections to strengthen and replenish the collagen supply in the skin. Unlike other injectable fillers, Sculptra creates gradual results as the area treated builds collagen and appears more youthful.
Reviews
"My Gratifying Experience with Dr. Natan Yaker, Plano, TX - I'm 50 years young and for all of my life, I've lived with huge sagging unattractive breast, that I was ashamed of. I did nothing to cause this, but be born with bad genes. I struggled for many years considering a breast reduction and breast lifts. I had previously had a tummy tuck over 10 years ago with another surgeon, where my results were less than desirable. So, I was hesitant and afraid of having a similar experience. I discussed my fears and concerns with my close friend RJ. She was a great source to talk to because a few years ago she had breasts implants and she was ecstatic with her results. So after many discussions with RJ, I finally took her advice and called her surgeon Dr. Yaker. I could tell you, I had the surgery, because the large size of my breasts hurt my neck and my back, but the simple truth is, I wanted to look better. I knew if I looked better, I'd feel better about myself. From my first phone conversation with his staff, I felt at ease and comfortable. His staff was pleasant and efficient, booking my consultation appointment immediately. Once at my consultation, I was greeted by Sheri at the front desk. She was pleasant and eager to assist me with my patient forms. Within minutes I was in Dr. Yaker's office. He was very kind and patient, but more than that, he listened to what I wanted. Then he discussed my expectations and gave me honest feedback. I even told him about my tummy tuck and I wanted to have another because I was unsatisfied with the first one. He and his nurse, Kristen looked over and viewed my tummy tuck incisions, and the first thing he said was, "Well, you don't need another tummy tuck, maybe some liposuction, but that would be all you'd need in this area". I was shocked and relieved because my original surgeon advised me I would need a second tummy tuck. Dr. Yaker could have been like most surgeons and simply took my money for a surgery I didn't truly need and penciled me in, but instead he was honest. There was no greed or selfish intent behind his consult. That's the type of surgeon you want. An honest one. He is the best. His bedside manner is impeccable. I love him and his staff. So, I had a breast reduction in October 2019, that Dr. Yaker performed.I healed in about 3 to 4 months and I've been healthy and happy every since. I highly recommend Dr. Yaker in Plano. He's awesome. Jackie J."
- J. /
RealSelf /
Sep 08, 2020
"Hands down the BEAT PRACTICE IN ALL OF TX!!! The spa staff is awesome, welcoming and always accommodating. The surgical portion has state of the art equipment and techniques and the docs are down to earth and truly listen."
- A.P. /
Google /
Jul 07, 2020
"This Has Been a Uniquely Amazing Experience! - I started to consider this surgery about 10 years ago. I am a 42 year old mother of four. I have had health issues for over 20 years. CFS and Hypothyroidism are just two of the illnesses that I have. I felt like I wore my illness on my face. With my brow line being so low, and only getting worse with age, I knew that I needed to take this step. Despite doing my best to look put together, I was always told that I looked so tired. The truth is I always feel tired. I just don't want everyone to know it, lol. That is why I worked so hard to try to cover it up with makeup and products....which wasn't working. I started to do research about two years before my surgery. I knew that I wanted a natural look. I wanted to look like me, just not so exhausted. I read about the procedure, complications, cost, everything! I found Dr. Yaker and did more research on his education, technique, and experience. I was immediately convinced that he was the only one that I would trust. The first visit he sat and talked with my husband and I. He understood exactly, and more importantly why I felt the way I did about my exhausted appearance. He knew what I needed and showed us beautiful before and after pictures of previous patients. He patiently and thoroughly went through the whole process with us. His staff was always kind and helpful. After the surgery he and his staff displayed perfect bedside manner. They were always reassuring and helpful. I even had phone calls to check up on me between visits. I will always be grateful for this experience that has truly made a huge difference to me. Dr. Yaker has such skill that the end result is so natural but makes such a phenomenal difference. He understands that I wanted this procedure, not just to look better, but more importantly to feel better. There are many illness that ones have to deal with. Many of them do not have a cure. Surgeries and procedures that Dr. Yaker so skillfully performs eases living with such illnesses. I hope that he and his staff come to know how appreciative we are of their work."
- Z. /
RealSelf /
May 26, 2020
"Dr. Yaker is an excellent doctor; I'm extremely happy with my procedure! I waited a long time to have a lip lift because I wanted to find someone who had experience with this procedure. He is very exact with his work. I am so happy I had this procedure done."
- L. /
RealSelf /
Mar 10, 2020
"I loved my experience with this place! Can't believe how my skin looks after just one treatment!"
- L.G. /
Google /
Feb 05, 2020
Previous
Next
Sculptra is administered during an in-office appointment that typically takes about 30 minutes. The injection treatment, including the dosage and injection location, is tailored during the procedure to fulfill the patient's specific needs. The injection is given through a syringe to localized areas on the face. Patients will feel a small prick as the needle inserts through the skin, but any pain or discomfort can be controlled with a topical anesthetic or numbing injection if desired. For the optimum results, the average patient is recommended to have 2-3 injections 6 weeks apart.
Immediately following a Sculptra injection, there will be some mild swelling and redness at the injection site. This will subside a few hours after the procedure. Patients can resume their normal activities immediately, but exercise should be avoided for a few hours. After the injection, an easy after care procedure helps to ensure lasting effects. Results following Sculptra will become apparent gradually during the weeks after the procedure. The result is that the surface of the skin will appear younger and restored.
Sculptra® treatment will vary in cost depending upon how much of the medication is used and the depth of the desired results. The usual cost for each Sculptra™ treatment typically costs $650. For maximum effects, 2-3 treatments are recommended.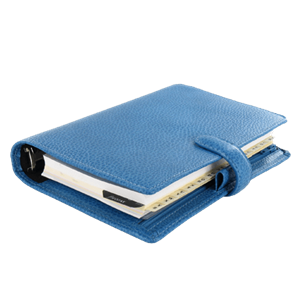 Plan Your Procedure
Average Cost

From

$650
Contact Us
Sculptra is approved by the FDA and has a long history of safety worldwide since 1999. Sculptra uses poly-L-lactic acid that the human body naturally produces and has been used for general sutures for many years. Reported side effects include subtle pain, bruising, swelling or redness, bruising, and a few others. Bumps have sometimes occurred as noticeable when applying pressure to the injected area. Please consult our team if any of these side effects concern you.
Sculptra is the only filler that produces long-term gradual results. Injectable fillers help to decrease wrinkles by adding volume to certain facial structures, which creates a smooth result on the surface of the skin. BOTOX, which temporarily relaxes the underlying muscle, may offer a result that looks similar, but the approach is different. A skilled practitioner will be able to determine which procedure would garner the best results.
Individuals who wish to soften and decrease deep facial lines and wrinkles gradually may be candidates for Sculptra. The most common age to receive Sculptra® injections is between ages 30-55, however it is also common for patients who are younger and older than this range to receive injections.
Sculptra is different from other fillers because the results usually last up to 2 years. Sculptra is the only long lasting filler to improving the shape and look of the face, and the results appear gradually without a dramatic immediate change.
Sculptra is injected directly into the face, and helps restore chin wrinkles, lines surrounding the mouth, and the deep lines between the nose and mouth.