Intense Pulsed Light Overview
Intense Pulsed Light (IPL) utilizes multiple wavelengths of light to treat sun-induced changes on the face, including brown pigmentation, rosacea, and broken blood vessels. Sciton is home the world's most powerful IPL device delivering energy deep into your skin to stimulate and regenerate your skin cells, leaving you with clear, healthy, radiant skin. This works by applying therapeutic-grade light energy that gently warms the top layer of skin that triggers collagen production, removes unwanted pigmentation, and diffuses redness. Both, men and women can benefit from this treatment to reverse signs of aging and to achieve smooth and younger looking skin. Here at Surface Skin Spa we can treat all areas of the body such as face, hands, neck, chest, arms, and legs! IPL can also be used in conjunction with other cosmetic treatments to enhance your results. Our professional skin consultants can create a customized advanced treatment plan to fulfill your wishes and goals.
Intense Pulsed Light Procedure Technique
After customizing the necessary treatment plan, the IPL system will be adjusted to fit your unique needs. Before starting the treatment, your skin will be cleansed and your eyes will be protected with eye shields. Your technician will apply an ultrasound gel to protect the skin and will gently go over the treatment area, focusing on what your main concerns are. The necessary time to complete the treatment will change depending on the amount of areas that are being treated, the condition that is being addressed, and whether any additional treatments are being used in combination along with your IPL. Generally the treatment will be completed in one hour or less.
What to Expect with Intense Pulsed Light
After the session, your skin may look and feel like a mild sunburn. A cold compress and a soothing lotion will be applied along with SPF. Patients will be given post-treatment care instructions and will be advised to reduce exposure to the sun and avoid extraneous exercise for 24-48 hours. Otherwise, patients are usually able to return to their regular daily routine. Results may be seen immediately, but best results are generally observed 2-4 weeks post treatment. 3-6 sessions are typically recommended (depending on the severity), then maintenance treatments either once a quarter or twice a year. Your skin consultant will suggest the proper amount of procedure to achieve your preferred outcome.
Intense Pulsed Light Expected Cost
The expected cost for a full series of IPL Photo Rejuvenation treatments is $275 for one session or $600 for a series of 3 sessions. The laser treatment can be purchased in a series, or by individual sessions. Individual sessions cost between $100 and $900, also depending on the area being treated.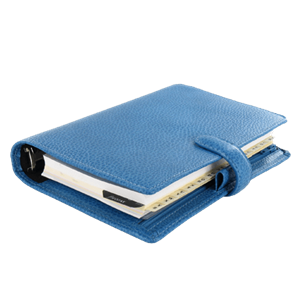 Plan Your Procedure
Average Procedure Time

30 Minutes - 2 Hours
Contact Us
IPL Photo Rejuvenation FAQs
Improvement can be seen after each treatment, but the best results can be seen a month after a full series of treatments is completed. It's common for patients to respond differently to each treatment session. Patients will see a gradual improvement of redness, blotchiness, sunspots and age spots over time.
Most patients experience mild side effects like temporary swelling, redness, crusting, bruising or superficial blisters. These subside within a day or two after the procedure.
Do I Need to Prep for IPL?
Patients about to undergo an IPL laser treatment are usually asked to avoid self-tanners and excessive sun for 2 to 4 weeks prior to the procedure. They should discontinue the use of minocycline, tetracycline, doxycycline or Retin-A/Renova 3 days before each treatment, and may be asked to stop taking aspirin or ibuprofen a week before the procedure to help prevent bruising. Patients should also protect the treated areas with sunscreen between sessions.
Are Patients Sun Sensitive?
Patients will not be sun sensitive, but they should keep in mind that excessive sun exposure will affect the results of the procedure. Patients should always wear sunscreen to protect their skin, and decrease the appearance of redness, brown spots, wrinkles and skin cancer.
A full series of IPL Photo Rejuvenation sessions are required in order to provide gradual, natural-looking improvement with little to no risk of the patient's safety. Multiple sessions also allow for longer-lasting results.