ProFractional™ Laser Treatment Overview
A unique skin resurfacing treatment, ProFractional improve stubborn stretch marks, surgical scars, fine lines, and deep wrinkles. While traditional resurfacing treatments remove layers of skin, ProFractional creates narrow channels in the skin. This minimal damage allows for faster healing while still prompting the skin to increase collagen production, which improves the strength and elasticity of the skin. Compared to traditional skin resurfacing treatments, ProFractional is more comfortable for patients and requires a shorter healing time, but still gives amazing results. Contact Surface Skin Spa in Plano, TX to learn more about how ProFractional skin treatments can make your skin smoother and healthier.
ProFractional™ Laser Treatment Procedure Process
To begin, a skin care professional will assess the patient's skin health and listen to their specific concerns. This will help them create a custom ProFractional treatment plan for the desired area(s). The patient's skin will be cleaned and prepped before the handpiece is passed over the skin. During the procedure, patients can expect mild to moderate discomfort, but this should fade quickly once the treatment is finished. Once the process is complete, skin care products may be applied to soothe and nourish the patient's skin.
What to Expect with ProFractional™ Laser Treatment
After the ProFractional treatment, the skin will look and feel like a sunburn immediately after the procedure up to 3 – 4 days. Although topical numbing is most common to apply for patient comfort, anesthesia may be utilized. Patients will experience redness and swelling but can continue with everyday activities about two days after their procedure. Some results may be visible immediately, but most patients will need to wait several weeks. As the skin heals, the treated areas will feel smoother and stronger.
ProFractional™ Laser Treatment Expected Cost
Depending on the size of the area being treated, the cost for a ProFractional treatment can cost between $200 – $400 on average for one treatment. Multiple treatments are recommended for desired results.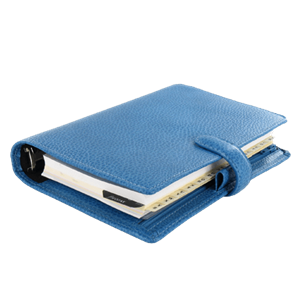 Plan Your Procedure
Average Cost

From

$400
Contact Us
Individuals who are seeking an alternative to chemical peels and dermabrasion and who are not comfortable with a surgical procedure are among the most ideal candidates for ProFractional treatments.
How Long do the Results Last?
The results will vary patient-to-patient depending on the aggressiveness of the treatment. Visible results may remain up to five years following treatment. Since ProFractional treatments can be repeated as many times as your practitioner deems necessary, you might need a touch up once or twice a year. Because this treatment has the ability to be repeated, it remains at the forefront of noninvasive anti-aging skin treatments.
The number of treatments required to obtain optimal results will vary depending on variables such as skin type, the degree of treatment required, etc. Generally, patients that choose ProFractional can expect to receive 3 – 6 treatments with 3 – 6 weeks in between treatments.