At Surface Skin Spa in Plano, TX, we offer the latest chemical peels to help patients reduce skin irregularities and signs of aging. Our skin consultants create customizable plans that offer varying strengths of chemical solutions depending on the overall needs of the patient. These peels address damaged and dead cells to reveal a rejuvenated layer of skin with fewer lines, acne scars, sun spots, freckles, hyperpigmentation, as well as improved skin tone and texture. Chemical peels can be light, medium, or deep depending on the extent of the damage and the skin health the patient wants to reach. To obtain optimum results, patients may consider a series of chemical peels or include an injectable treatment, like BOTOX or Juvéderm.
Chemical Peels Reviews
"I have been going to Surface Skin Spa for almost a year now. Very nice office with a great welcoming staff. April is the Best! I see her for photo facials and chemical peels! She is so nice, professional, and very informative on everything she does. April has a great eye and I promise you wont be disappointed!"
- E.R. /
Yelp /
May 20, 2013
"I have gone to April at Surface Skin Spa for over 5 years now and she is Fabulous! I always get compliments on how great my skin looks. From photo facials to chemical peels she is great at letting me know just what I need. She also has me using facial products to keep my skin looking its best. I also do the laser hair removal which has made my life a lot easier. I definitely would recommend her to everyone I know.Connie Elizondo"
- C.E. /
Google /
Aug 11, 2013
"I have been going to Surface Skin Spa for almost a year now. Very nice office with a great welcoming staff. April is the Best! I see her for photo facials and chemical peels! She is so nice,..."
- E.R. /
Yahoo /
May 20, 2013
Previous
Next
We offer several different types of SkinMedica peels at our Plano, TX office. SkinMedica is a full range of superficial peels that work to diminish the appearance of wrinkles and improve the texture of the skin. During a SkinMedica peel, patients may experience a mild tingling sensation as the peel solution is applied to the skin. Following the treatment, the skin may feel tight, warm and/or more red than usual. This will diminish within 1 – 2 hours after your treatment. The amount of peeling that your skin may experience may vary depending on the specific treatment. Peeling can occur for 3 – 4 days after the procedure and can last up to five days. Post-treatment protocol and further treatments should be discussed with your treatment provider. The three types of SkinMedica treatments we offer at our practice include:
Illuminize: Appropriate for mild skin imperfections ($175 for one treatment, $450/ three treatments )
Vitalize: Appropriate for mild to moderate imperfections ($250/ one treatment, $675/ three treatments)
Rejuvenate: Appropriate for moderate to severe imperfections ($325/ one treatment, $900/ three treatments)
We are pleased to offer our patients GlyMed Plus chemical peels. Completely customizable, GlyMed Plus chemical peels can treat a wide range of skin concerns. For mild issues, a light peel can treat the superficial skin layers starting at $125. For a more aggressive treatment, multiple peels can be layered to reach deeper into the skin starting at $250. Before your chemical peel, one of our skin care consultants will discuss post-treatment instructions and recommend products that will help your skin recover. The GlyMed Plus chemical peels offered at Surface Skin Spa are:
Sal-X 20 Salicylic Acid Peel: Provides strong exfoliation and superior all-around peeling for problems like acne and excessive oil production
Jessner's Peel: An aggressive but predictable peel, which contains a combination of 14% resorcinol, 14% salicylic acid, and 14% lactic acid to exfoliate, oxygenate, and detoxify skin while helping to catalyze metabolic functions
5-Berry Pigment Control Peel: Combines TCA and the anti-aging benefits of five natural berries, which are abundant with elegiac acid (a natural melanin suppressant) to treat photoaging, wrinkles, hyperpigmentation, post-inflammatory hyperpigmentation, and acne
Vitamin A Power Peel: A stable combination of retinol, AHAs, and TCA to provide a strong exfoliation, stimulate new collagen production, as well as to accelerate epidermal cell renewal and protein synthesis
TCA Peel: An aggressive medium chemical exfoliation to stimulate collagen production, while reducing melasma, post-inflammatory hyperpigmentation, sun damage, acne scars, and fine wrinkles
The cost for a chemical peel will vary based depending on the type of treatment performed and the time and care provided during the treatment process. Patients can expect to pay between $125-$325 for a customizable chemical peel.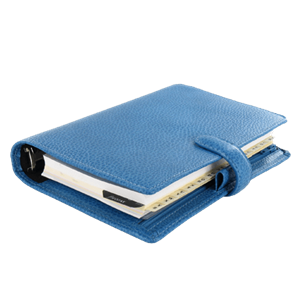 Plan Your Procedure
Average Cost

From

$175
Contact Us
Does a Chemical Peel Hurt?
A chemical peel does not hurt. However, it may cause some discomfort. Most patients will feel tingling and a slight burning sensation, which will subside shortly after the procedure has been completed.
It is very common to combine a chemical peel with another procedure. Laser hair removal, skin firming, injectable fillers and Botox are often an added service to a peel.
There are many alternatives to consider. Individuals looking to reduce fine lines, blotchiness and other mild skin conditions may benefit from a chemical peel, which removes dead skin cells and accelerates the generation of new skin. If deep wrinkles are the issue, laser firming procedures or injectables combined with a series of peels can help the patient with the maintenance of healthy, beautiful skin.