HydraFacial MD Ideal Candidates
A professional facial may help you feel and look more attractive, so Surface Skin Spa is happy to offer Plano, TX women and men the advanced HydraFacial. This is a state-of-the-art tool that makes it easier to perform professional facials to boost the health and tone of your skin by personalizing your treatment. If you are worried about clogged pores, signs of aging, dry spots, or rough skin texture, the skilled team at Surface Skin Spa will build a custom HydraFacial plan for your skin type and needs that fit your goals. Make an appointment to find out more about HydraFacials and other services to keep your complexion looking fresh and healthy.
HydraFacials are meant to be suitable for patients of all skin types and ages. The treatment can be personalized to suit your unique needs and goals. Complexion problems that can be improved with a HydraFacial are:
Sun or brown spots
Infrequent or chronic acne outbreaks
Reduced skin firmness or elasticity
Wrinkles and fine lines
Congested or large pores
Oily or greasy skin
Rough texture
Dull or uneven tone
HydraFacials are done in one of our private treatment rooms in around 30 – 45 minutes. The facial will start with an initial consult to select the best products and options for your HydraFacial. As soon as your plan is developed, you will be invited to lie back in a private room as your procedure starts. HydraFacials use six basic parts: cleaning, exfoliation, extraction of the pores, moisturization, a nourishing serum, and protection for your skin. These parts are personalized to the needs of your complexion by using the best cleanser, exfoliation method, serums, moisturizers, and any other needed products for your specific skin type. HydraFacials may be further personalized by adding on another skin treatment like a chemical peel.
What to Expect with HydraFacial® MD
If you want, you may put on cosmetics after your treatment to reduce mild redness before you resume your daily activities. You will probably have visible improvements to your complexion immediately after your treatment, with final results visible in 3 – 7 days. To sustain the benefits of your treatment, it is suggested to get these treatments every 4 – 6 weeks. In your initial consultation, we will schedule ongoing appointments and talk about products that may be used at home to best maintain your complexion between HydraFacial appointments.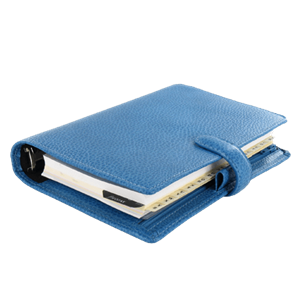 Plan Your Procedure
Average Cost

From

$199
Contact Us
HydraFacial MD Procedure Technique
With a wide variety of professional and home facials available, it can be impossible to figure out which one fits your needs. A professional HydraFacial lets you control the steps and products that are part of your treatment, adjusting every step to finesse your results. At Surface Skin Spa, we focus on providing customized treatment to all of our valued patients. This procedure is a perfect fit in our devotion to that mission. When you are ready for a professional facial and you want to hear more about HydraFacials, schedule an appointment at our office in Plano, TX.