Our aesthetic team at Surface Skin Spa is pleased to provide platelet-rich plasma therapy with the innovative LuxLift procedure to help refresh your appearance. A LuxLift treatment includes injecting platelet-rich plasma into the dermis of the skin and then using the platelet-poor plasma through a microneedling treatment on top of the dermis. PRP therapy is one of the hottest cosmetic treatments in the industry because of its natural method and exciting results. The procedure uses a patient's very own plasma to stimulate your skin, reducing the prevalence of wrinkles. Additionally, platelet-poor plasma (PPP) is effective in providing skin rejuvenating results to the outer layer of the skin. For more information about the LuxLift treatment, contact Surface Skin Spa in Plano, TX to schedule a consultation. Our skilled, experienced team is excited to discuss all the benefits of the LuxLift procedure as well as what it can do for your skin.
Reviews
"My Gratifying Experience with Dr. Natan Yaker, Plano, TX - I'm 50 years young and for all of my life, I've lived with huge sagging unattractive breast, that I was ashamed of. I did nothing to cause this, but be born with bad genes. I struggled for many years considering a breast reduction and breast lifts. I had previously had a tummy tuck over 10 years ago with another surgeon, where my results were less than desirable. So, I was hesitant and afraid of having a similar experience. I discussed my fears and concerns with my close friend RJ. She was a great source to talk to because a few years ago she had breasts implants and she was ecstatic with her results. So after many discussions with RJ, I finally took her advice and called her surgeon Dr. Yaker. I could tell you, I had the surgery, because the large size of my breasts hurt my neck and my back, but the simple truth is, I wanted to look better. I knew if I looked better, I'd feel better about myself. From my first phone conversation with his staff, I felt at ease and comfortable. His staff was pleasant and efficient, booking my consultation appointment immediately. Once at my consultation, I was greeted by Sheri at the front desk. She was pleasant and eager to assist me with my patient forms. Within minutes I was in Dr. Yaker's office. He was very kind and patient, but more than that, he listened to what I wanted. Then he discussed my expectations and gave me honest feedback. I even told him about my tummy tuck and I wanted to have another because I was unsatisfied with the first one. He and his nurse, Kristen looked over and viewed my tummy tuck incisions, and the first thing he said was, "Well, you don't need another tummy tuck, maybe some liposuction, but that would be all you'd need in this area". I was shocked and relieved because my original surgeon advised me I would need a second tummy tuck. Dr. Yaker could have been like most surgeons and simply took my money for a surgery I didn't truly need and penciled me in, but instead he was honest. There was no greed or selfish intent behind his consult. That's the type of surgeon you want. An honest one. He is the best. His bedside manner is impeccable. I love him and his staff. So, I had a breast reduction in October 2019, that Dr. Yaker performed.I healed in about 3 to 4 months and I've been healthy and happy every since. I highly recommend Dr. Yaker in Plano. He's awesome. Jackie J."
- J. /
RealSelf /
Sep 08, 2020
"Hands down the BEAT PRACTICE IN ALL OF TX!!! The spa staff is awesome, welcoming and always accommodating. The surgical portion has state of the art equipment and techniques and the docs are down to earth and truly listen."
- A.P. /
Google /
Jul 07, 2020
"This Has Been a Uniquely Amazing Experience! - I started to consider this surgery about 10 years ago. I am a 42 year old mother of four. I have had health issues for over 20 years. CFS and Hypothyroidism are just two of the illnesses that I have. I felt like I wore my illness on my face. With my brow line being so low, and only getting worse with age, I knew that I needed to take this step. Despite doing my best to look put together, I was always told that I looked so tired. The truth is I always feel tired. I just don't want everyone to know it, lol. That is why I worked so hard to try to cover it up with makeup and products....which wasn't working. I started to do research about two years before my surgery. I knew that I wanted a natural look. I wanted to look like me, just not so exhausted. I read about the procedure, complications, cost, everything! I found Dr. Yaker and did more research on his education, technique, and experience. I was immediately convinced that he was the only one that I would trust. The first visit he sat and talked with my husband and I. He understood exactly, and more importantly why I felt the way I did about my exhausted appearance. He knew what I needed and showed us beautiful before and after pictures of previous patients. He patiently and thoroughly went through the whole process with us. His staff was always kind and helpful. After the surgery he and his staff displayed perfect bedside manner. They were always reassuring and helpful. I even had phone calls to check up on me between visits. I will always be grateful for this experience that has truly made a huge difference to me. Dr. Yaker has such skill that the end result is so natural but makes such a phenomenal difference. He understands that I wanted this procedure, not just to look better, but more importantly to feel better. There are many illness that ones have to deal with. Many of them do not have a cure. Surgeries and procedures that Dr. Yaker so skillfully performs eases living with such illnesses. I hope that he and his staff come to know how appreciative we are of their work."
- Z. /
RealSelf /
May 26, 2020
"Dr. Yaker is an excellent doctor; I'm extremely happy with my procedure! I waited a long time to have a lip lift because I wanted to find someone who had experience with this procedure. He is very exact with his work. I am so happy I had this procedure done."
- L. /
RealSelf /
Mar 10, 2020
"I loved my experience with this place! Can't believe how my skin looks after just one treatment!"
- L.G. /
Google /
Feb 05, 2020
Previous
Next
Ideal Candidates For A Luxlift
Individuals who want to improve the tone and texture of their complexion are typically ideal candidates for a LuxLift treatment. Since it promotes collagen production naturally, it's also a wonderful treatment choice for refreshing tired or dull-looking skin. Talk to our aesthetic team about any skin conditions, blood disorders, or anemia to determine whether it's safe for you to receive this therapy.
Once you are comfortably seated in one of our secluded treatment areas, a small amount of blood will be drawn from your arm and placed in a centrifuge machine. Most of the time we remove around four tablespoons worth of blood. After about 15 minutes, the components of the blood separate and are then the PRP is ready to be injected. We will load your rich plasma into a sterile syringe and inject it into the treatment areas. The PRP procedure usually only takes about five minutes, but that can vary on a patient-to-patient basis.
After the PRP treatment is complete, a microneedling procedure is utilized in order to administer the platelet-poor plasma to the top layer of the skin. During this process, tiny micro-channels are created to allow the PPP to effectively penetrate the skin.
What to Expect After A LuxLift
Plasma from PRP and PPP therapy naturally promotes the production of collagen and elastin to reveal younger and tighter appearing skin. Since it uses your own blood, the risk of allergic reaction or adverse reactions is virtually eliminated. You should expect your face to be a bit red after treatment as some traces of red blood cells will be included in the injection. A cold pack can be used on the treatment site to ease any discomfort or minor swelling. We recommend you undergo treatments in 4 – 6 week intervals to maintain results.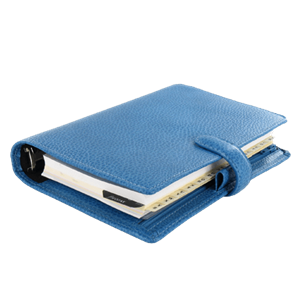 When you have a LuxLift treatment, your skin will look healthier and brighter than ever before producing a glowing, beautiful appearance. This procedure is just right for men and women who enjoy a natural method of skin rejuvenation that yields stunning results. If you are interested in this exciting procedure, contact our Plano, TX office to schedule a consultation.