Microneedling with PRP Overview
For maximum impact and best results, microneedling can be used with platelet rich plasma (PRP) therapy to reach deeper into the skin. Also known as the "Vampire Facial," small amounts of the patients own blood will be used to create a concentrated serum from the platelets, growth factors, and active proteins. After the microneedling using SkinPen technology creates injuries that stimulate the production of collagen and elastin, the PRP serum is applied to the face to help reduce fine lines and wrinkles, as well as improve the tone and texture of the skin. At Surface Skin Spa in Plano, TX, patients can get visible skin rejuvenation without the time and expense of facelift surgery.
At Surface Skin Spa, we use the SkinPen handheld microneedling device to create tiny microchannels in the skin before applying the PRP serum. SkinPen is adjustable to distribute needles at a 90-degree angle and provide a more customized treatment by allowing for more precision. The SkinPen device can be used on all skin types and all areas of the face to maintain healthy skin. Ask your skin consultant at Surface Skin Spa about the many benefits of using SkinPen for microneedling.
Microneedling with PRP Procedure Technique
Originally used in orthopedic medicine, reconstructive surgery, and dentistry, the principles of PRP therapy have been applied in dermatology for skin rejuvenation. A small amount of blood is drawn from the patient and then spun in a special centrifuge until the stem cells, platelets, and growth factors are concentrated, which turns it into platelet-rich plasma (PRP). The prepared PRP is then applied to the face after the microneedling procedure for 15-20 minutes as it stimulates the growth of new collagen and tissue.
What to Expect with Microneedling with PRP
Microneedling with PRP therapy stimulates collagen growth for facial rejuvenation that helps to improve wrinkles, puffiness under the eyes, as well as enhancing the overall skin tone, texture, and elasticity. For the first 1-3 days after the procedure, patients may have some mild swelling, redness, and bruising. Patients will begin to see improvements to their skin in about 3-4 weeks after their treatment, which usually last about 6-18 months. For better results, patients can have multiple treatments, scheduled every 1-2 months. The cost of a microneedling with PRP treatment at Surface Skin Spa is $600 for one treatment and $1,500 for three treatments.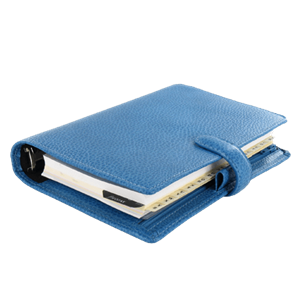 Plan Your Procedure
Average Cost

$500

-

$1,500
Contact Us
Microneedling with PRP FAQs
Natural Fountain of Youth?
PRP Therapy, with or without microneedling, is a great way to use your own platelets to rejuvenate your appearance. PRP Therapy helps patients with dark circle and puffiness under the eyes, fine lines and wrinkles around the mouth, cheeks, and eyes, and makes the skin healthier, brighter, and firmer. Consider combining PRP Therapy with another professional facial service, like a chemical peel or injectable wrinkle filler, for faster, more dramatic results.